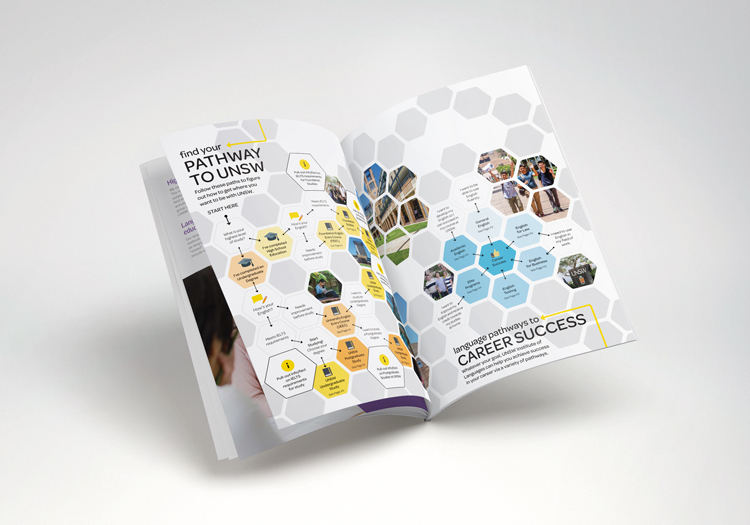 CLIENT: Fresco Creative – UNSW Global Australia
JOB NAME: "International Student Guide 2016" 52 page Brochure.
DATE: January 2016
DESCRIPTION: UNSW Global provides university pathway programs, English language teaching and testing, and large scale educational assessments for students, teachers, companies and professionals around the world. Their International Student Guide provides information and guidance to international students wishing to make their way to further studies at the University of New South Wales.
My role in this job started with concepting the overall design, which was approved by the client. This included a cover design, and several internal spreads showing how we would use UNSW brand elements, paragraph styles, colour palette, icons, photography and other devices across the rollout of the brochure. The brochure included an inforgraphic which shows the different pathways to UNSW available to international students. This infographic formed the basis of a content navigation system which guided the reader through the brochure.
Images of some of the brochure can be seen below. Click for larger view. Please note, the design of this publication remains the intellectual property of Fresco Creative.