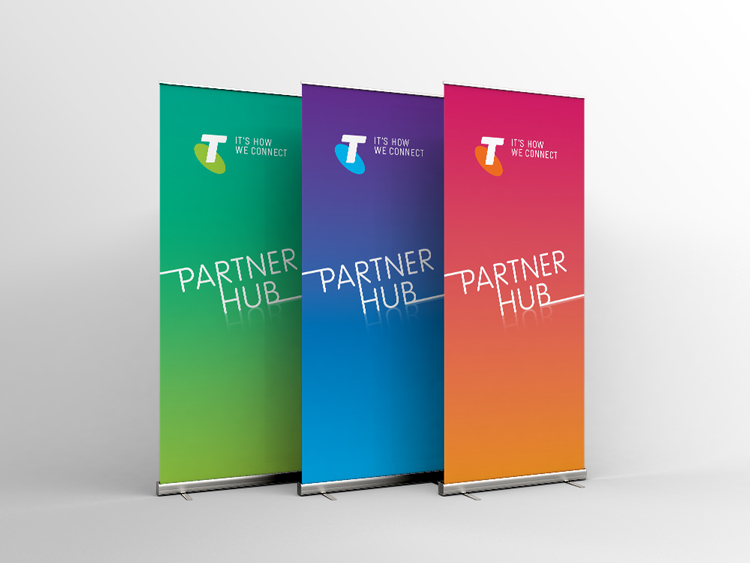 Telstra Pull-up Banners
Three pull-up banners created for Telstra NSW, for use at a conference. The client was very pleased with the design, and we were contracted to reprint the banners for use at a Victorian conference as well.
To see more work from my time working as a mid-weight designer at Fresco Creative, click here.