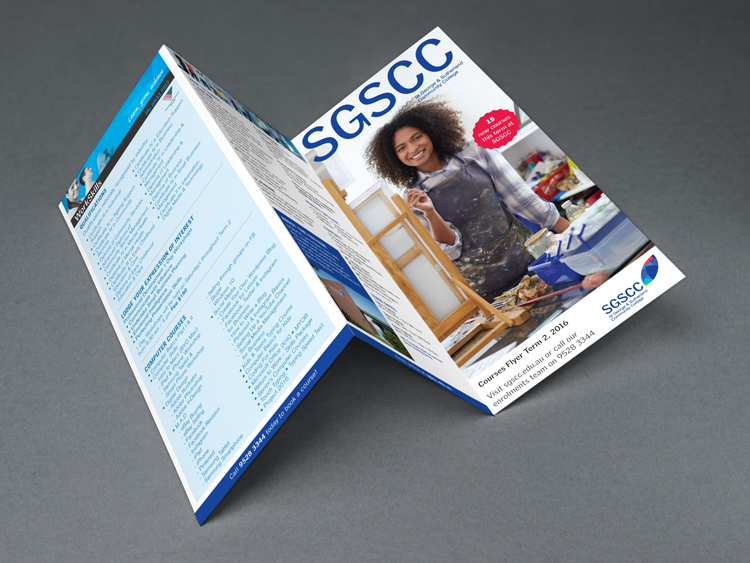 CLIENT: Fresco Creative – St George & Sutherland Community College
JOB NAME: "Term 2 2016" 48 Page Course Brochure + DL Flyer
DATE: March 2016
DESCRIPTION: St George & Sutherland Community College is committed to providing a range of quality vocational, accredited, and leisure courses and programs to cater for the life-long learning and development needs of the local community. Over 300 courses are on offer each term, and Fresco Creative has been designing and producing these brochures and accompanying DL flyers for many years.
During my time working at Fresco, the design of the Course Brochure has undergone a refresh; a new, smaller format and an more contemporary and welcoming cover design. The 48 page document flips partway through, showcasing the offerings of the WorkSkills department and allowing both sections of the brochure to have their own cover. The turnaround time for the production and print of this brochure is quite tight, but by working closely with the team at SGSCC, the process has become well structured and we've never missed a deadline.
Images of some of the brochure can be seen below. Click the thumbnail for a larger view. Please note, the design of this publication remains the intellectual property of Fresco Creative.