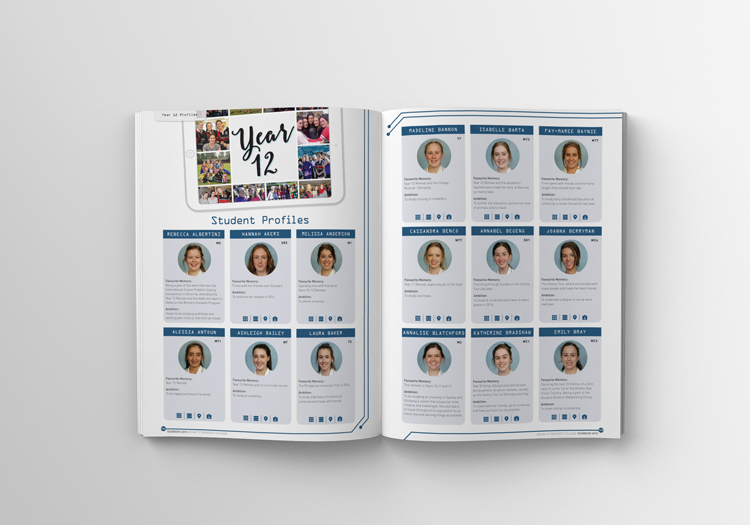 High School Yearbook Design
2015's graduating class at Mount St Benedict College (MSB) in Pennant Hills wanted to reflect social media's impact on their lives in the theme of their Yearbook. Working with the student Yearbook committee and their slogan 'Strengthen your signal … make the connection,' the 180-page publication utilises fonts, images and iconography relating to the online world, including Instagram-styled profiles for the Year 12 class, Pinterest-inspired collage pages, iPhone framing devices and a retro typeface from the early days of computing.
My role in this job started with concepting the overall design, which was approved by the client. This included a cover design, and several internal spreads showing how we would use paragraph styles, colour palette, icons, photography and other devices across the rollout of the yearbook. Working closely with the Colleges Marketing Manager, the rollout of the yearbook was quite a smooth process, breaking the project into chapters and communicating daily through the proofing process. The Cover has a Spot UV over the neon-lights of the wi-fi signal and text to give these parts of the design more emphasis and little extra 'wow' factor.
For more information and photos relating to this project, click here.